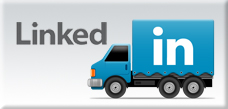 3E Company
3M China Limited
5NPLUS(Asia)LTD
Agilent Technologies, Inc.
AkzoNobel
ARCADIS
Arizona Chemicals
Arkema
Ashland (China) Holdings Co.,Ltd
Averydennison
Avic Haas Chemical (Tianjin) Co., Ltd
Avon Guangzhou
BASF China
Beijing Mercedes-Benz Sales Service Co., Ltd.
Boeing
Borouge Pte Ltd
Calderys China
Cardolite
Castrol
Celanese China
Chemical Daily
Chemical Watch
Chemtool
Chemtura
Chevron Oronite Pte Ltd
CINIC
Daimler AG
Danaher (Shanghai) Industrial Instrumentation Technologies R&D Co., Ltd.
Directorate General Pest Warning & Quality Control of Pesticides
Dow Chemical China Co. Ltd.
Dr.Knoell Consult GmbH (Shanghai)
DSM China
DuPont China
DyStar (Shanghai)
Elementis
Eternal Chemical (Zhuhai) Co., Ltd.
Eufofinns
Evonik
Exponent International Ltd
Exxonmobil
Ferro
FUCHS LUBRICANTS (CHINA) LTD.
Gilead Sciences, Inc. (Hong Kong)
Givadan
Goodyear Tire & Rubber Company
Greenpeace
Gruppo Colorobbia
H.B. Fuller
Haldor Topsoe
Henkel
Heraeus Precious Metals GmbH & Co. KG, Thick Film Materials Division
Honeycomb
Houghton
HP China
Huntingdon Life Sciences Co., Ltd.
Huntsman
IFF China
International Copper Association
International Flavors & Fragrances (China) Co., Ltd.
Intertek
J.M. HUBER INVESTMENT (CHINA) LIMITED
Johnson & Johnson
kanebo
Keller Heckman
Kemira Chemicals(Shanghai) Co. Ltd
KNOELL SHANGHAI
Konica Minolta (China)
LANXESS China
Lonza
L'Oreal R&I China
Lubrizol
Mane China
Merck KGaA
Metal Trade Overseas AG
Michelin China
Mitsubishi
NGB
Nickel Institute
Nivea(Shanghai)Co.,Ltd.
Nokia (China) Investment Co., Ltd.
novozymes
Nuplex Singapore Pte Ltd
OCI
Oleon China Co., Ltd.
OMG (Shanghai) Trading Co., Ltd.
OXON ASIA S.R.L.
Petronas
PolyOne Shanghai
PPG
Pulcrachem
Rhodia Korea
Rio Tinto
Sandvik
SCA (China) Holding Co., Ltd
SCHLENK METALLIC PIGMENTS
SEPPIC (SHANGHAI) CHEMICAL SPECIALITIES CO.,LTD
Shanghai AAG Automotive Products Trading Co Ltd
Shanghai Cathay Industrial Biotech
Shanghai Chemical Industry Testing Centre
SHANGHAI GINRAY INDUSTRY & TRADE CO., LTD.
SHANXI RELIANCE CHEMICALS CO., LTD
Shanxi Xiangyu Chemical Co.,Ltd
Sharp
Sherwin Williams Shanghai
Sincol Corporation Ltd
Solutia International Trading (Shanghai) Co., Ltd.
SOLVAY
Styrolution Group GmbH
Sumika Chemical Analysis Service
Syngenta Asia Pacific Pte. Ltd.
Taixing Novis
Teck
The Institute for In Vitro Sciences
Thor Specialties China Co., Ltd
Tosoh Organic Chemical Co., Ltd.
Toyotsu Shanghai
Valspar
Vlisco Group
WD-40 Company
WHITFORD PTE LTD
WURTH
Xishan Zhongke Drug Research Co. ltd
Yinghai (Cangzhou) Aroma Chemical Company LTD.
Zhangjiagang Guotai-Huarong New Chemical Materials Co., Ltd
ZHEJIANG WANSHENG Co., Ltd
Zhongshan DIC Colour LtdShanghai Johnson, Ltd.
Contact Us
Ms. Yixin Zhang
Tel: 0086 571 87206574
Email:yixin.zhang@cirs-reach.com
Address: 11/F Building 1, Dongguan Hi-Tech Park, 288 Qiuyi Road, Binjiang District, Hangzhou, China 310052
For visa issues, please also contact Ms. Yixin Zhang.