Host & Sponsor
Chemical Inspection and Regulation Service Group (CIRS)
Korea Testing & Research Institute(KTR)
Japan Environmental Management Association for Industry (JEMAI)
Invited Speaker
Chemical Registration Centre(CRC) of Chinese MEP
National Registration Centre for Chemicals(NRCC) of the State Administration of Work Safety (SAWS) of China
Shanghai Entry-Exit Inspection and Quarantine Bureau(CIQ-Shanghai)
Chinese Customs
Ministry of Environment(MOE) of South Korea
National Institute of Environmental Research(NIER) of MOE, South Korea
The National Institute of Technology and Evaluation (NITE) of Japan
Ministry of Economy, Trade and Industry(METI), Japan
European Chemicals Agency(ECHA)
Nickel Institute
International Copper Association
LG Chem
Mitsubishi Chemicals
About the Host
Chemical Inspection and Regulation Service (CIRS)
Chemical Inspection and Regulation Service(CIRS) is an independent firm providing professional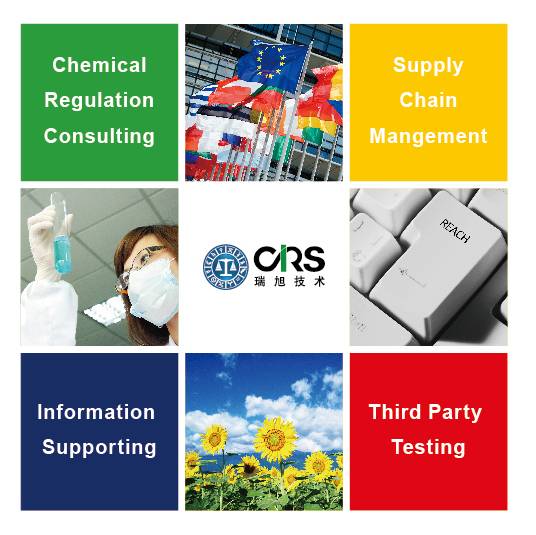 chemical regulatory consulting, certification and testing services to a variety of industries such as the chemical industry, consumer product industry, scientific research institutions and industry associations. We are dedicated to providing values chemical compliance services, tailored solutions and original information to help our clients gain competitive advantages by reducing business risks associated with regulatory affairs and removing barriers to entry.
With its headquarter based in Hangzhou of China and offices or laboratiries located in Ireland, Nanjing, Ningbo and Wenzhou, CIRS utilizes its technical expertise, various resources and global network to provide comprehensive compliance services such as chemical notification, GHS compliance services, pesticides and biocides registration, cosmetics and new cosmetic ingredient registration, chemical testing, regulatory update monitoring and training services.
Korea Testing and Research Institute (KTR)
Korea Testing & Research Institute (KTR), established by the Framework Act on National Standards, is an
internationally accredited testing, certification and technology consulting institute, covering all industrial sectors ranging from medicine, medical supplies, and healthcare to chemical, environmental, civil engineering, construction, automobile, shipbuilding, electrical & electronics, information & communications, LED, and green technologies. KTR also assists enterprises in obtaining overseas certifications such as CE, GOST-R, JIS, IECEE-CB, FCC, and NSF as well as domestic certifications at a lower cost, in a shorter time frame.
Japan Environmental Management Association for Industry (JEMAI)
The Japan Environmental Management Association for Industry (JEMAI) is a public corporation organized by the
membership of about 1,100 companies. It was established in September 1962, when industrial pollution was becoming a serious concern in Japan. JEMAI's activities include environmental assessments, technology developments and surveys regarding air and water pollution, noise, vibration and hazardous chemical substances as well as global environmental issues. JEMAI is commissioned as the organizing body of the national examination for Pollution Control Managers. Other activities contain seminars and publications, in addition to international technology transfer which involves projects mainly with south east Asian nations such as Vietnam, Thailand, Indonesia, Philippines, and China.
Co-Sponsor
3E Company-- a member of the Verisk Analytics Family of Companies-- offers a comprehensive suite

of data products and information services that enables improved compliance with global Environmental Health & Safety (EH&S) requirements related to the safe manufacturing, distribution, transportation, usage and disposal of chemicals and products.Wherever you are in the supply chain or product lifecycle, 3E can deliver a program specific to the EH&S compliance information and management needs of your organization that provides benefits to the entire enterprise and beyond.